I was recently contacted by Emily Woodrow at the South Wales Echo regarding a feature on January Sales shopping, which was featured in the South Wales Echo on Thursday 5 January. As a result I thought I would put my own feature together with all my top tips for shopping in the sales to ensure that you spend your money wisely by investing in lasting items.
To see me in the article in the South Wales Echo click the link at the end of the article.
Have an idea in mind what you are shopping for before you set off

Set yourself a budget and try to stick to it so you don't splurge on unnecessary items. However, if you spot a real bargain on boots or a coat, that added stretch could be worth it. At this time of year, Dune and other shoe stores can discount a good pair of boots by 50% so you can invest in a good pair of leather boots that will last several seasons for half the price.

Target timeless, practical pieces like coats, shoes and bags. These tend to have the best discounts on them and will be the best long-term investment for your cash and can be worn season to season.

Avoid impulse buys and really think about whether you need an item before purchasing. Buying something just because it is £5 and seems like a bargain, is not always the best investment because in reality you may never wear. You may think what is the harm in spending £5 here and there but it adds up and before you know it you have spent £50 on a load of items you don't really want. Think carefully about purchases and your money will be more wisely spent.

Target high-end high street shops such as All Saints, Reiss, Karen Millen, Coast and Kurt Geiger, as you are most likely to be able to pick up an item you may not have been able to afford before.

Be wary of general high street stores as they often bring out old stock, that isn't even on-trend, so to speak, and you will get it home and never wear it because it is so last season!
Take a shoulder bag so your hands are free to rummage through the stock and where clothes that are easy to get in and out of when changing.

Take a bottle of water with you, sale shopping can be thirsty work

Wear comfy shoes so you don't have to call it a day because your feet are hurting

Shop alone, this way you can spend as much time rummaging through the rails as you desire and wont be talked into an item because a friend convinces you to.
This draped dress is not only bang on trend for Spring 2012 but also helps to hide a multitude of sins. It can be yours for just £85 down from £175
This one is just £40 from £140!
£95 from £140
Peplum skirts are back for SS12 and this one is a bargain at £60 from £125 - perfect for the office
REISS
This dress from Reiss is just £40 now reduced from £145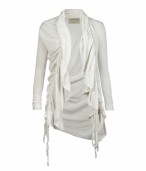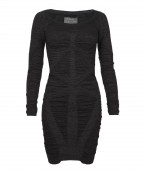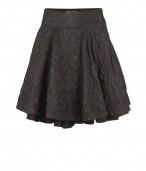 Happy sale shopping. For more expert advice & to read the article in which I was featured click on the link below:
http://www.walesonline.co.uk/showbiz-and-lifestyle/style-and-shopping-in-wales/2012/01/05/expert-advice-on-how-to-make-the-most-of-the-january-sales-91466-30061493/