With spring finally in the air, we all want to kick off our winter boots, get out of our cosy knits, hang up our jeans and pull on some light-weight summery trousers to help put embrace this lovely weather and prepare for the forthcoming summer head.
I don't know about you but this is my favourite time of the year, as we start saying goodbye to the long, dark, gloomy wintery days and start welcoming the long, light and sunny summer months. We can finally say goodbye to our winter coats and scarves and start reaching for a lighter mac's and slip on ballet pumps as well as look forward to throwing on some lighter and brighter colours.
Luckily for us summer-loving fashionistas, the retailers have an abundance of fun and colourful jazzy pants for us to choose from to help us brighten up our somewhat duller and darker wintery wardrobe. Embrace the sunny weather and start stocking up now which the huge variety of jazzy pants already in store right now. As a huge fan of the jazzy pant, I am excited to put a spring in my step as soon as possible and start embracing the summer! :)
Happy shopping.
Tulip print culottes - £34
Daisy Print cigarette trousers - £39
Floral silhouette woven jogger - £32
Wide print leg trousers - £42
Cape print culottes - £42
Floral print culotte - £39
Yellow floral cropped trousers - £25
Black and pink blossom print joggers - £21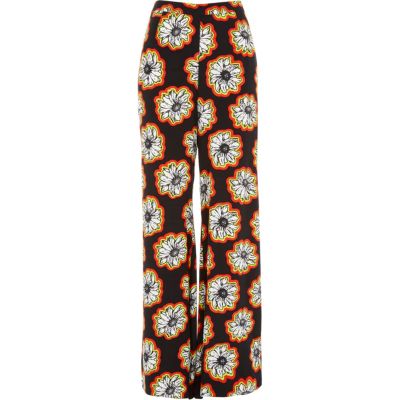 Red flower print palazzo pants - £35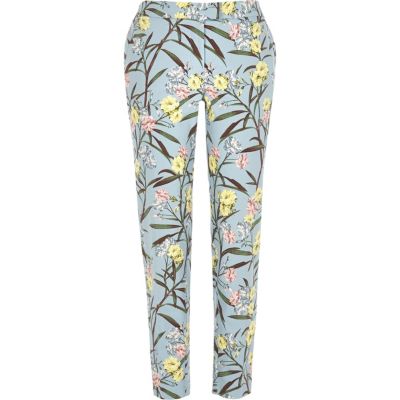 Blue floral print cigarette trousers - £42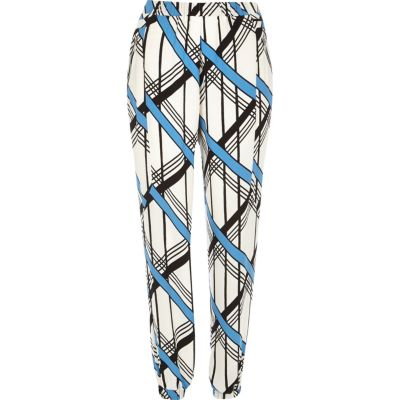 Blue geo print joggers - £35
Lilac floral print bengaline trousers - £19.99
Blue floral print bengaline trousers - £19.99
Parisian black floral print joggers - £14
Aztec print joggers - £17.99
Paisley print joggers - £20
Patchwork wide print trousers - £19.99
Navy floral print joggers - £25