Whether you like it or not animal print is everywhere on the high street for Autumn/Winter 2011, so we may as well embrace it and use it as an excuse to unleash the animal in all of us!
Whether you are an animal lover and want to go head to toe in animal print, or just add a bite of animal to your ensemble, there is an abundance of garments to choose from and something out there for everyone.
If you are still unsure about the whole animal print trend so want to keep your animal instinct more discreet, you could simply add an animal print belt, bag, tights or shoes to complete an ensemble. However, if you are more daring and want to embrace the animal print trend, you could go the whole hog and opt for a brightly coloured animal print dress or jumpsuit. For the less daring there are plenty of shirts, sweaters, t-shirts and cardi's with a small subtle animal print pattern. Whatever you choose, adding a little animal to your wardrobe this season is a must!
I have taken a look at the main high street retailers and selected a host of the best bites around!
Enjoy browsing : ) xx
Topshop
Snakeskin skinny belt - £14 Burgundy padded 70's skake print belt - £16
Coral leopard print shell top - £32 Leopard print tights - £8
Animal print boxy sweater - £28 Dalmation loafers - £32
Animal print side tuck blouse - £32 Black animal print zip back sheer vest - £30
Animal structured shift dress - £55
Tiger cutout bodycon dress by Topshop Dress Up - £50
Multi Animal Print Ombre dress - £50
Grey animal print sleevless tuck shift dress - £46
Red leopard print pleated waist shift dress - £46 Animal print bodycon bandeau dress - £29
Dorothy Perkins
Cream animal print dress - £35 Animal print peterpan tunic - £29.50
Leopard bow print dress - £25
Miss Selfridge
Animal jacquered jumper - £37 Black suedette snake clutch -£18
Black patent croc box bag - £25 Animal block colour dress - £39
Animal print bandeau dress - £18 Animal jacquered cardi - £45
Status animal court shoe - £48 Petites animal bodycon cutout dress - £39
Animal print zip back dress - £39 Brown furry leopard cape - £30
Petites animal v mesh body - £22
River Island
Brown leopard print faux fur shawl - £32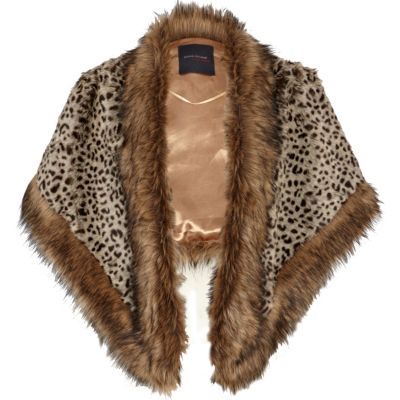 Leopard print faux fur headband - £13
Black zebra print ankle boots- £55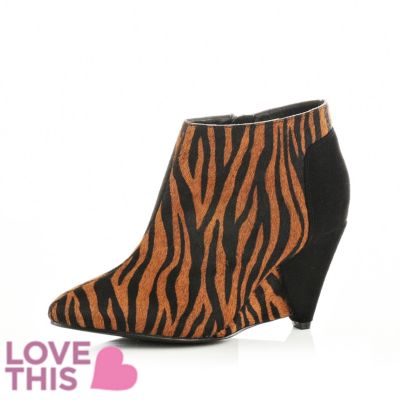 Beige animal print longline vest - £8.99
Animal print handbag - £40
Leopard knitted sweater - £14.99 Boxy leopard cape - £16.99
Pointy leopard ballet pump - £15.99
ASOS
ASOS animal pussybow blouse - £35 Mango leopard print playsuit - £44.99
Asos leopard print leggings - £20 ASOS wet look leopard print skinny jeans - £40
Vera Moda leopard print dress -£26 Warehouse animal print dress - £60
Nail rock animal print wraps - £6.59 ASOS animal print wayfarer sunglasses - £12
ASOS curve leopard print skinny belt - £6 Whistles animal print scarf - £45